PROVIDING YOU WITH A DRINK EXPERIENCE.
We are your drink experience. Enhancing your favorite drink and making it EXTRAODINARY. We help bring
the party to a whole new level.
We are a small business that delivers a new drink experience directly to your home or
party. We can take your favorite drink and turn it into extraordinary with the addition of our custom
mixes. In minutes our mixes will have you at your favorite vacation spot sipping on your favorite adult
beverage (all mixes can be made as a Mocktail)!
You will not be disappointed in our mixes, always mixed in small batches with the best flavors you will find!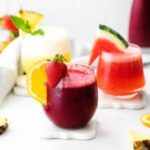 Gourmet Wine & Spirit Mixes
Gluten Free, Vegan options, Handcrafted in Small Batches, Made in the USA.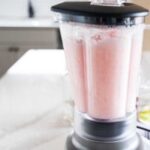 Simply add ice, your favorite wine or spirit, a package of mix to your blender and
Blend, Garnish and Serve.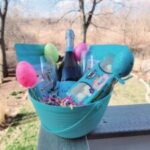 Our mixes make an excellent gift for many occasions, Birthdays, Bachelorette
Parties, Gift Baskets and more.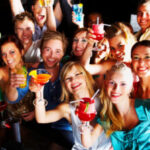 Anytime you want to add life to your party. People report all the compliments they
receive when they mix it up at a party or event.
Have you blended your favorite drink Yet?
Ready to take your drink experience?
Explore our many flavors, we have one for every season, party or event!
Your friends and family will thank you!
Cheers.
TIME TO MIX IT UP
And Give your friends and family "The DRINK EXPERIENCE"
Your Satisfaction Is Our Priority
I absolutely love the mixes from this website! We have entertained with them, I have given them as gifts. So much fun!
I was a bit skeptical about ordering these mixes online, but I'm so glad I gave this website a try. The mixes arrived perfectly packaged and tasted amazing. I especially love the variety of flavors they offer.
So yes I will drink Boujee drinks and yes you will find me at the beach. This site has a large selection of flavors and my wife likes to get creative with the flavors that we use.